ffe screencaps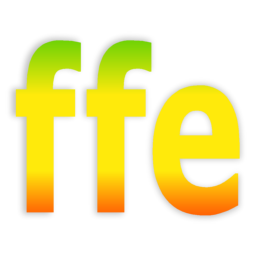 ffe is a simple, powerful Windows® front-end for FFmpeg.
If you want to know more about ffe, download the program, check out the source code, that sort of thing, see here.
ffe App Menu, ready to go..
Quick help Buttons..
FFplay Quick Task in action..
Download a chunk of video from HTTP and play..
Dynamic, Informative ToolTips..
Grab a media report from an HTTP stream..
Presets Menu..
Presets Context Menu..
Custom Buttons Context Menu..
Delayed / Timed Start Options..
One of the many wee Right-Now-Click™* dialogs..
You get the idea.
;o) corz.org