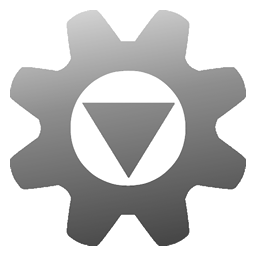 corz distro machine
distribution for busy humans..
corz distro machine is a self-contained file distribution system. It provides..
Back-end downloads for your web site.

Download counting (with built-in admin/stats page).

A beautiful, self-contained HTML5 download menu system.

Password-Protected downloads.

A cool source viewer.

A documentation viewer (with HTML-formatting).

Back-end source code/document highlighting and text-formatting services.

Simultaneous stand-alone and embedded services.

And more!
corz distro machine can be any or all of these things, all-at-once!
corz distro machine also comes with built-in bot protection, overload protection, hot-link protection and password-protection, if required. Your resources are valuable. corz distro machine can help you ensure they aren't wasted on suckers and spiders!
Stand-Alone..
Point a web browser directly at corz distro machine and you get a beautiful, automatically-generated menu system inside a complete HTML page, like this.
You can customize the page completely, incorporating your site's headers and footers just like here at corz.org.
Users can get to your files via the distro machine's built-in menu system, switch between source and download (if you have source/document browsing enabled), and importantly, grab your files.
Install is easy. Drop in corz distro machine, drop in some files, you're done!
Embedded..
You simply include corz distro machine on your page with a few parameters and Wham! Instant embedded download menu, like this..
You can throw download menus, cool highltighted source and HTML-formatted documentation, anywhere on your pages, as many times as you like on a page - corz distro machine can handle it, as can be seen here (scroll!).
Back-End Services..
As well as embedding download menus and documents in your pages, corz distro machine operates transparently behind-the-scenes, handling all the regular download links from your site's pages, transparently counting and gathering statistics.

Cute, short links make it easy to add downloads to your pages. Anyone can do it!
All you do is add files!
It really is a no-brainer to get this up and running (chuck it somewhere and load in a web browser), and once it is, all you need to do is drop in your files.
Improvements over the old distro machine..
Depth Infinity

Now you can put folders inside those folders and more folders inside those folders and so on, to infinity! The distro machine will keep on doing its thing. You can create an entire download site with a single machine.

If you are using a custom CSS file, please note the additional URL styles for .menu_title because the title is now a series of links along the path you have travelled, which is highly nifty!

HTML5 Output

There are simply too many styling improvements here to list! Basically, corz distro machine outputs fully responsive, 100% compliant HTML5. Enjoy!

It's clean, it's clear, and you can do funky stuff like switch the panes around by doing no more than switching "left" for right, and vica-versa, in your css. MY machine is all transparent and cool orange (or blue, or white!), because it's here, but YOUR distro machine could be anything you want.

Menus are clickable and tapable, mobile phone users will have no trouble grabbing your files and viewing your beautifully formatted documents.

Anything is possible! It's trivial to create pages that have cute wee boxes with download menus in them, scattered anywhere on your page, whatever you want, without limits. Oh Joy of CSS!

Automatic Seek-And-Serve™

Moved a file? Posted the wrong link? Oops!

It doesn't matter, the distro machine will locate the moved file, wherever it is, and redirect the browser to the new location. Yes, I mean a real 301 redirect, so spiders and so-on will get automatically updated with your new links, too. Pretty neat.

It also means that, if you like, you can post super-simple download links, specifying only the file name (no path) and so long as there aren't two files with the same name, the distro machine will serve the file as if the full path had been supplied.

pajamas login capability

This is only for admin functions (by design) the "secure area" (for users) uses a different authentication mechanism.

You can use an existing pajamas installation, if you have one. Include the distro machine admin in your site's single-login.

The latest version of pajamas is included in the distribution.

Improved Navigation

It's just easier to get around.

A lot of thought has gone into positioning items, how they look, the space between them. Everything is clickable, even on a mobile phone.

The main title can now act as a dynamic download/source switch - it's fairly intuitive, so you can now choose to disable the old wordy switch completely - makes menus look neater.

Hot-Link Protection

Prevent pesky Hot-Linkers from stealing your precious downloads.

Simplified Preferences

Confusing arrays are now simple lists!

Improved Large File Handling

Distro machine pro uses a more robust buffering mechanism to deliver even the largest files.

Multimedia Downloads

Oodles of built-in supported file types, with handy options like "always attach" for those who know what they are doing!

Faster Search

corz distro machine now uses the same search routines as corzoogle and Active Error Pages to locate your moved files. Enough said.

Automatic Stats Backup

Your download stats are valuable data! corz distro machine keeps them safe.

Overload Protection

Multiple downloads of the same file by the same client wastes resources. The distro machine will thoughtfully inform users that they have already downloaded that file, and ask them to check their downloads folder.

Human users can also click a button to reset their download session and try again, if required.

You can also choose to insist on cookies, excluding many spidering entities in a single stroke (as well as enable certain entities to download "cookie-less" - handy for inward links from download sites).

Simple Site Customisations

If you use corz distro machine's built-in page generation, you may want to have it use your site's headers, footers, metadata, even Google Analytics code - no problem.

Multiple Style Sheets.

Want more than one style sheet on the page, no problem. Now you can make a list!

Improved titles

ToolTip Titles now contain the full path of the object, as well as which mode we are in, either download or source.

You can also optionally display the modified times along with file sizes in the ToolTip.

Mature Software.

With a decade of improvements and testing on a wide variety of setups, you can rely on corz distro machine to take care of the heavy lifting. Hundreds of thousands of downloads and millions of back-end hits here at corz.org can't be wrong!

So much more to come!
Get the distro machine..
What better way to download the distro machine, than with the distro machine, perhaps one of its own cute embedded menus. Or rather, more than one. This page has to work for a living, and so doubles as a demonstration of the various available embedding options. Note: all the menus display the exact same files.

You may notice that this page uses nice rem values to specify the widths for the boxes (em is nice, too). Hold down the Ctrl key and wheel your mouse up and down (or use whatever other control is applicable) to increase and decrease the size of the page text.. Weeeh!

All styling is 100% CSS and thanks to the fully compliant HTML5 output, even at EXTREME magnifications, the embedded menus play nice. Embedded menus simply fill whatever space you give them. It's all in the CSS, so you can stick cute wee boxes up in the corners of your pages with file menus in them, or whatever you like; imagination is the only limit; that and a grounding in old-school HTML.
Nothing set..
(defaults to a simple files menu)
Custom text enabled..
Section titles enabled..
Sub-sections enabled..
Sub-sections and section titles enabled..
Sections and custom text enabled..
Everything on..
Note how when section titles and sub-sections are enabled, clicking one of those links opens a new window, so users don't get jumped off your page.

Also note how the distro machine didn't mind spewing out not one but SEVEN separate embedded menus for this very page. Check the timer at the foot. Booyah! All in a day's work for the distro machine..
All done!
Usually, the distro machine just works, but mileage is a variable, so if you've read the install page and it still isn't happening for you, please do leave a question and I'll attempt to respond with a solution which others might also find useful.

Alternatively, mail me.

;o) corz.org