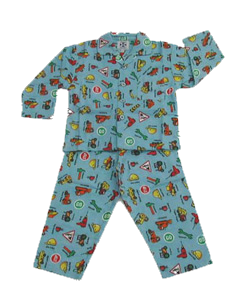 pajamas..
php and javascript advanced md5 authentication system
The connexion between "pajamas", which is an acronym for "php and javascript advanced md5 authentication system" and an actual pair of "Pyjamas" is that when you feel secure, you sleep better. Of course the words
sound
identical, too.
pajamas began as an attempt to create a more secure login using client-side hashing, which is one-way encryption, and as a demonstration, mainly for other web-coders, to two enormous security holes in all-too-common existence..
The first exists when folk use "public" browsers. Often the username and password are stored on the machine, and can be re-used, even by accident, by other members of the public. Clearly this presents a problem, and one which, for some reason, most people like to forget and/or ignore. Probably, like me, they realized it would need to be done with JavaScript, and then ran in the opposite direction.
The second hole is more obvious, and that is the plain text password travelling freely across the wires. This one has received more worldwide attention, but it's still ignored in most php web applications. There are literally hundreds of articles out there describing how to store a user's password using all manner of weird and wonderful algorithms, to protect it from "unauthorised database access", or "unauthorised server access", and yet still expecting the password to arrive in plain text. GUYS!
If your database isn't secure you are in trouble. Same for your filesystem. These are places over which you have
control.
The place where you certainly
don't
have control, ever, is the internet. And the moment that packet of data leaves the user's presumably safe environment it's fair game. Its contents could be stored on any one of the many nodes between server and client, dubious proxy "servers" could scan it, on poorly configured servers (most) passwords will show up on other server's referrer logs, etc. There it is, your plain-text password, travelling around the internet in a bundle of other useful plain text information, like the URL of the so-called secure login page, probably your username. No! This is insane!
pajamas takes an entirely different approach. The password is securely hashed
before
being sent over the wires. Now, not only is interception no longer a problem (it's impossible to retrieve the password from the hash in the given time-frame, even a
very
much longer time-frame), but public browsers can't save or cache it, either
*
, being a one-shot mish-mash of your password and some random generated string. Each time you login, it's completely different.
With pajamas, the only places the password ever exists in the clear are in your presumably secure server environment, and the presumably secure user's brain. This password is only protecting access to this server's content; ergo, breaching the web server breaches the user's "protected" data, anyway. To my reckoning, it would be considerably more difficult to compromise a modern web server and get root, than it is to search some log for the phrase "password".
Which strategy is best? You decide.
Since its birth back in 2004, pajamas spent quite a long time lying fairly dormant, yet working away quietly in the background as a highly useful authentication script. More recently, pajamas has grown into a rather neat modular authentication system, and the old "pj" module has essentially become one of its plug-ins. There's also a "plain" plugin that retains many of the good features of pj, but without the client-side hashing, for situations where JavaScript isn't available (On The Moon, maybe!). pj's client-side hashing is made possible with the excellent JavaScript functions provided by Paul Johnston's
javascript MD5 code
.
You can enjoy my wee "protected" image gallery, and try-out pajamas at the same time,
here
.
If you'd like to ask questions, give feedback, enlighten me, etc, you can do that at the
bottom
.
There is also a sha1 pajamas plug-in called "shaggie", which is currently available only inside my other packages (e.g. the distro machine), feel free to download and play around with it; get back to me if you find any issues, thanks.
Here's the current pajamas code..
(of course, most of the good stuff is inside the modules!)
have fun!
;o)
Cor
references:
At least, this is the expected behaviour - currently, as far as I know, Opera saves the *typed* password, rather than the *sent* password, effectively defeating all forms of client-side password hashing strategy, dudes! - I've figured out a way around this, by the way, which will hopefully hit the code stage for my upcoming "shaggie" pajamas module. Take it easy!