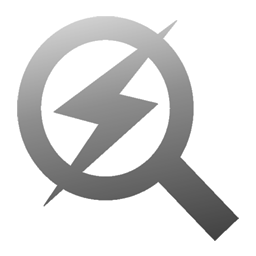 install corzoogle..
Simple install..
Drop "corzoogle.php" into whatever folder you want to search, and take your web browser to..
http://yoursite/corzoogle.php
That's it.
Site install..
If you are running corzoogle on a live web site, even if you're not, it would probably be a good idea to open corzoogle.php in a text editor and customize its preferences. There's copious notege and comment within.
If you are running corzoogle on a live web site, and don't want folk to find your database passwords and such, I definitely recommend you read the preferences!
Greatest hits..
If you want corzoogle to remember recent searches, you'll need to have a file named .corzoogles, and that file will need to be writable by the web server process. corzoogle will attempt to create the file itself, but depending on your security settings, probably won't succeed. See this page for more details about how to remedy that.
Preferences..
corzoogle is extremely configurable. It's worth reading through the preference section at the top of corzoogle at least once. I'm told it's a good read, and you may even get a laugh or two.
F.A.Q..
When I load corzoogle in my browser I get a 403 error. What's up?
Mac OSX user? It sounds like you unzipped corzoogle somewhere, perhaps on a network volume, and then moved it into place on your local machine. Often, when moving files across volumes like this, file permissions get altered, tightened. And the mac webserver is pretty strict about file permissions; generally a good thing.
What to do is, open the file's "get info" (right click the file) in the Finder, and set permissions to read/write for all catagories ( owner / group / others (world) ), or do..
chmod 755 /path/to/corzoogle.php
..in a shell/terminal session (as root).
If you unzip corzoogle on the same volume (preferably right in the folder where it will live) there is much less chance of its file permissions being reset like this, they will remain at the factory (my iMac) default.
The above probably applies to any script you download and install from corz.org
Is my Language supported?
aka. "Can I use such-and-such a character?"
A real-life email response sums up the whole matter..
> Hi!
>
> (lots of stuff about how great corzoogle is ..snipped.. *grin*)
>
> Is there any way to make corzoogle include the swedish characters å, ä and ö
>
> Thanks!
>
> *non-english person*


>
There is a way, but currently it's not pretty. I've had similar requests from Hungary, Estonia, Russia and a few other places, and I'm currently looking into full Unicode search support, which should hopefully cover everyone's needs. Sadly, php itself has only recently acquired "full" Unicode support, and older servers (like my host) just choke on it. Unicode handling is also slow.
The alternative (if plan A fails) is to have some kind of plug-in language support, and if I go this way, I will *definitely* be in touch at the early testing stage!
Now here's the really fun answer..
corzoogle ALREADY DOES!
It all depends on your server setup, and the encoding of the documents you are searching. I do know that corzoogle is installed on some *really* foreign sites, and they get results in everything from Arabic to Swahili! It just works, and no one says a word!
Right now (as a wee test) I added the word "öändersonå" to my main title page, and then corzoogled for it. See the attached jpeg. Weird huh?
Try this..
In the main .htaccess file of your site, add the line..
php_value default_charset utf-8
If, for some reason, you don't have access to the .htaccess file (now that's ironic) you could add a line to corzoogle itself, up near the top of the script, this..
ini_set('default_charset','utf-8');
might just make it all happen. I'll probably put that in the next release. (done, and just wait for the screams!) Please let me know how that works out, and thanks for caring about corzoogle!
for now..
;o) corz.org
And PLEASE do let me know how it works out!
next!
You can leave feedback!
You can ask stuff there, leave comments, that kind of thing. I don't expect it to get too busy; corzoogle just works.
Feedback
If you have a question, feel free to leave a comment, below. I don't expect it to get too busy; Anti-Hammer usually just works.