Thank YOU!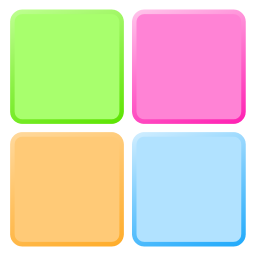 ..for considering a color pickin chooser license. Your support keeps this software (as well as me, my family and hard work) fresh and alive!
color pickin chooser is now free for personal use. Thanks for all your support over the years. See the link below for the FREE license generator.
Personal use:
You can grab a FREE license here. If you want to donate something, you can do that here..
Professional use:
If you pick a lot of colors in your line of work, you will find color pickin chooser invaluable. A fantastic time-saver, and beautiful, to boot. Have it handy on a shortcut, for life..
To continue using color pickin chooser beyond a month in a professional setting, you are required to purchase a license. color pickin chooser costs £10 for a single-user professional license, and there's excellent volume discounts available for larger companies.
Prices as follows..
If you would prefer to pay for your license by some other method or barter, or have any other questions, please don't hesitate to contact me.
FAQ:
Licenses are valid for the lifetime of this major version of color pickin chooser. My minor upgrades are like most other software's major upgrades!

Licenses are shipped immediately by email on successful PayPal payment. If you didn't get it immediately, check your spam folder! If it's still not there after an hour, mail me.

"Users" means installations. If you install color pickin chooser on ten machines which are used by 100 people. You only need 10 professional licenses.

Licenses are keyed to whichever email address you use for the purchase.
License Entry:
How to get your registration details into color pickin chooser..




(yes, it's a checksum about box, but you get the idea!)

The ONLY way to get your license details into color pickin chooser is via the registration dialog. And aside from a monthly reminder, the ONLY way to get to that is via color pickin chooser's About Box.

You can get to the About Box any time color pickin chooser is running by right-clicking color pickin chooser's System Tray icon. Choose the "About color pickin chooser" item.

In the About Box, click the big color pickin chooser icon and enter your registration details in the dialogs that appear. To force a new registration when one already exists, use Shift+Click. Tap/click/hover your mouse over the image here for a demo.

Once registered, your email address appears in the About Box, giving you the warm fuzzy glow that only fully licensed software can supply. If you want to change that text to something else, click the text.

If you have any problems with any aspect of your registration, get in touch! I will quickly sort it out.
Thank you!
Your support is appreciated!